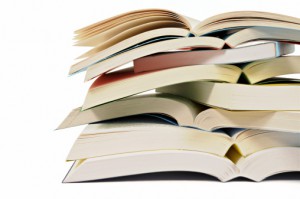 As a resident of Colorado, I can say firsthand that this year has been one filled with tragedy for the people of our beautiful state. We had a summer filled with epic wildfires—people lost homes, we all lost precious scenery, and some even lost their lives. Just when things seemed to be settling, a crazed gunman opened fire on a theater filled with movie goers. A night of entertainment became a real-life horror story. Then this fall, in a quiet suburban neighborhood, a10-year-old girl was taken by a stranger on her way to school. Her body was found just over a week later, dismembered and difficult to identify. Police later arrested a teenage boy and charged him with her kidnapping and murder. Yes, it has been a year filled with heartache and tragedy in Colorado.
Yet, in the midst of these horrific ordeals, stories appear: people donating food to support firefighters battling the flames, families opening their homes to house strangers who had no home to return to, friends shielding friends from bullets and shrapnel, and a community that rallied to walk their neighbors children to school and then met at night to pray for a better ending to the story.
In Parts Four and Five of Donald Miller's book A Million Miles in a Thousand Years, we are challenged to look at the painful experiences in life as more than tragedy, but as a door for change and a hope. Just as the stories that plagued Colorado over the past year were rooted in tough circumstances, tragedy, and loss, communities also experienced the goodness that can rise from ashes, the change that can take place when one lays down their life for another, and the hope that families regain when neighbors care for each other. Here are some of the key take-aways that stand out in these last two chapters:
"The most painful of Duncan's recollections was that he never had an adult friend, somebody to show him the way. There were teachers and coaches but nobody really focused on him specifically." [p. 174]
One of the primary values at Orange is the role that significant adults can play in the lives of children and teens. We know the difference that our volunteers who serve kids and their families each week can make, not only in the lives of our young people, but in their families' lives as well.
"I remembered about story, about how every conflict, no matter how hard, comes back to bless the protagonist if he will face his fate with courage. There is no conflict man can endure that will not produce a blessing." [p. 188]
We all face conflict and change—no one would ever claim these things to be easy. In the church, change can be especially hard, but we also understand the blessing that can result because of conflict, change or adversity.
"He said to me I was a tree in a story about a forest and that it was arrogant of me to believe any differently. And he told me the story of the forest is better than the story of the tree." [p. 198]
Sometimes we need to remember it's not all about "me." God has a bigger story that we're actively a part of, so look outside of your own circumstances to catch a glimpse of the wonderful story God is weaving around you.
"We don't know how much we are capable of loving until the people we love are being taken away, until a beautiful story is ending." [p. 223]
We all experience different kinds and different degrees of loss throughout life. But like the stories in Colorado, sometimes the loss brings out the greatest love in people. We often see one beautiful story ending only to sprout another beautiful story that is just beginning. At the end of the day, the important thing is to be part of a story.